Beta Download
So you're interested in trying the beta? Adventurous! Without you, making this app awesome would not be possible. Here are a few things to know:
Download & Installation
The beta release is not yet certified by Apple. This means, that you need to work around the security mechanisms when launching the app for the first time:
Download the latest beta release and move it to your Applications folder.
Before opening the app, hold down the CONTROL key.
Otherwise, you'll see a dialog like this: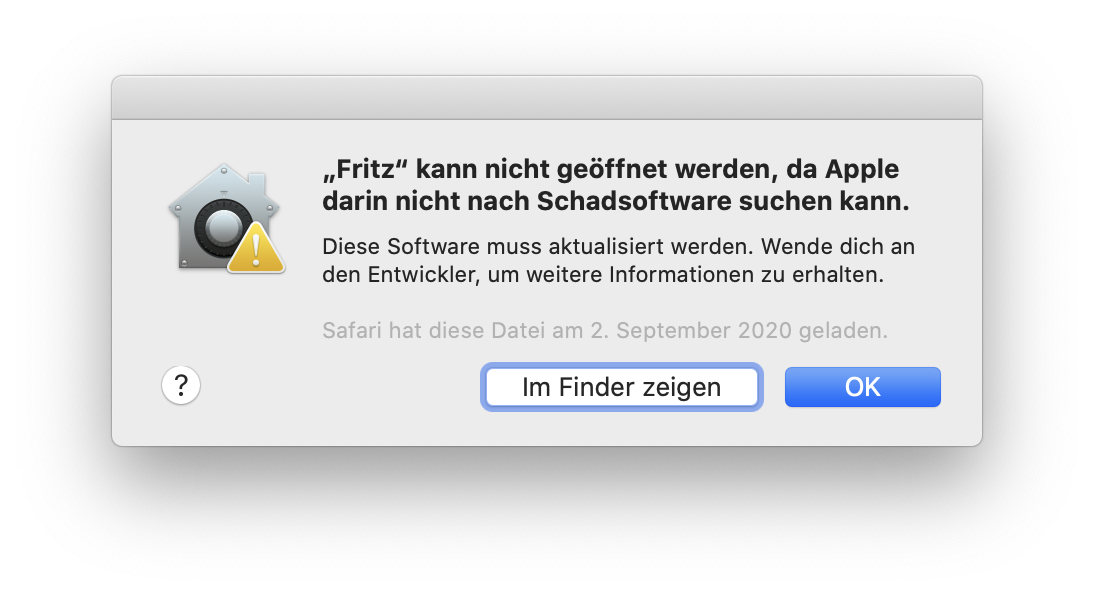 To unlock Fritz's full potential, it needs special permissions to control your computer. You might be thinking: What? No way!
Here's why: Usually you would copy a snippet, switch back to the application where you need it and then past the snippet in place. Fritz can do these steps for you with just a single keystroke: just press RETURN. Fritz does nothing more than that, promissed.
But because an app could take over your machine or do things you don't want, or even does it without you knowing, macOS uses a security mechanism that prevents apps from just hacking around. So when you launch the app for the first time, you'll see a dialog that asks for your permission.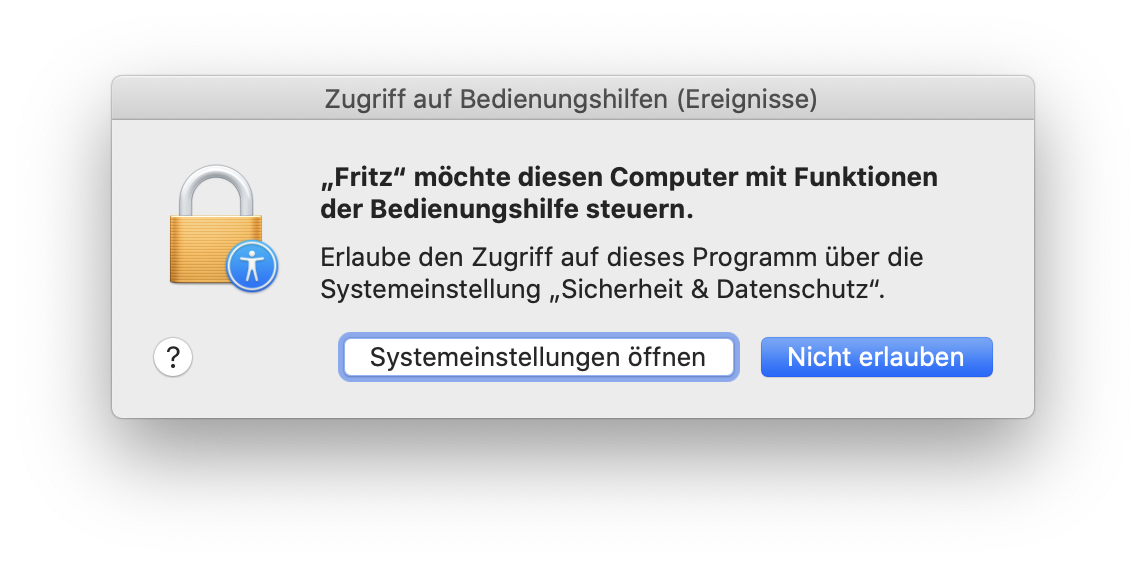 Here's what you need to do when you see the dialog:
Open System Preferences
Choose Security
Select the Privacy tab
From the list on the left, select Bedienungshilfen
Click the lock in the lower left corner and enter your password.
Make sure that Fritz is listed and the checkbox is checked. If Fritz is not listed, click the "+" icon and locate the app.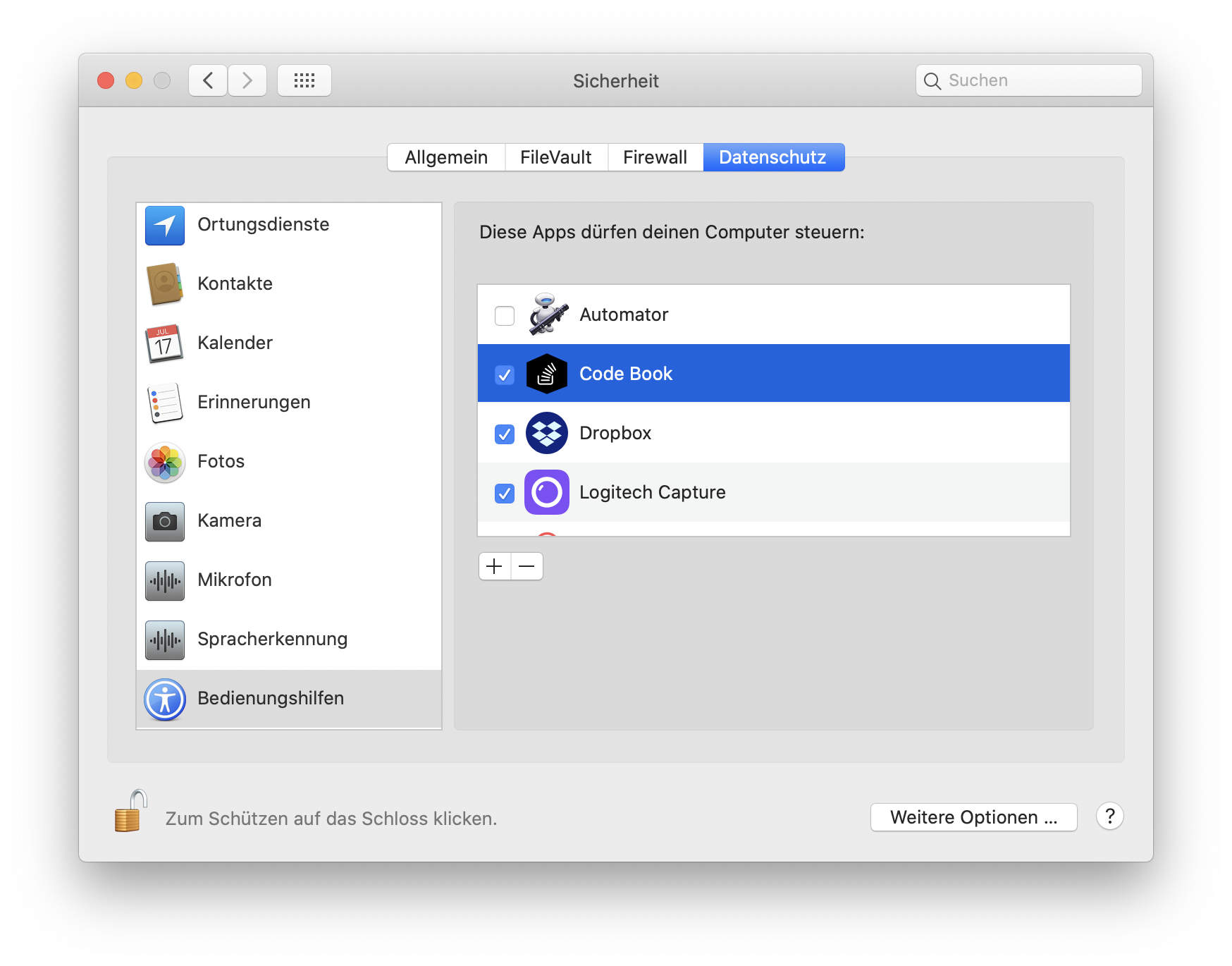 If you followed these steps, you should now be able to select a snippet and press RETURN to paste it.
In theory, you can use Fritz without granting permissions to control your computer. In that case, you can manually copy & paste snippets.
Feedback & Support
If you have any feedback or questions you can reach me on Twitter via @getflourish